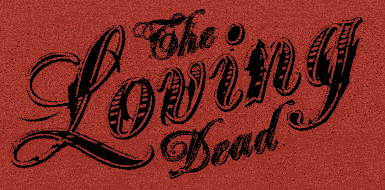 15. theone - 2008-04-13 06:24:45

did you know there was a band named The Loving Dead out of Canada. i saw them play in the late 90?s. Dont know if they still have the rights to the name or not but the lead singer is now here www.theundergroundrebels.com.
13. Jabman81 - 2007-10-30 13:19:10

The loving Dead movie??! Great! I?ve never seen this movie but i Love it!!!Is it aviable on DVD? I want to make a tribute to this movie!

http://www.Jabman81.de/
11. Tim - 2007-10-04 10:42:22

well nope. i am sorry to say i never heard of that movie. we are a rockband from germany which just happened to think the name is funny. looks like a film noir. there is also a german movie called "necromantic-return of the loving dead" but that one sucks major. we could link each other
(nice simlies by the way
)

http://www.lovingdead.de/frame1.php?page=news
10. Katz112 - 1997-03-14 11:54:56

i'ts been a while why havent you updated this page it started so well
i still havent seen this
8. Angela - 1996-10-30 11:16:06

I like the site. It is wonderful. My site is http://krakowapartments.hit.bg
6. Nat - 1996-08-14 12:24:16

Hey, cool site! I like the pics...hope to see more. Keep up the good work. Nat :)
5. jianzhou65 - 1996-08-05 02:34:15

intelligence is needed to write this kind of html?......hahahaha
4. macguyveri - 1996-08-02 09:06:24

i like the fire on the left. how did you make it? great job, steven!
3. Katz112 - 1996-07-17 05:21:07

shut up killer your site isnt any good. that song is good
2. damage53 - 1996-06-02 12:36:15

hey could you put the soundtrack up on a bulletin board and post the link on here or something? i would like to hear it what it's about. i have bonnie tyler song already but i want the rrest.
1. killer - 1996-04-15 04:04:01

Well this music is really silly and it?s not like everyone isn?t using those same Gifs now..this site is ok, I guess...but you need to check out mine...it could give you some ideas... www.geocities.com/kittkift2000/KnightRider.html
You are visitor